What is a Queening Chair and Why Do Some People Find Them So Hot?
One of the more unique items we carry is the Master Series Queening Chair, a luxury piece of specialty BDSM equipment. But what exactly is a queening chair, and why do some people love using them so much?
An introduction to queening
Queening – not to be confused with cuckqueaning, the practice of cuckolding a woman for her kinky enjoyment – is another name for face-sitting.
In a vanilla (i.e. non-kinky) face-sitting session, usually the partner on top would displace most of their weight onto their knees and/or lean on the headboard of the bed, so that their reclining partner can give them oral sex without much discomfort.
. . . . so that their mouth is in exactly the right position to provide oral service.

 
Kinksters, on the other hand, may prefer to dial up the "power exchange" element of face-sitting; it's a highly popular act for almost any female dominant, or "femdom." The person doing the sitting (a.k.a. queening) may lean more of their weight on their partner, pull their hair, boss them around verbally, or even cut off their airflow temporarily by genitally "smothering" them from time to time.
Images courtesy of XR Brands
What is a queening chair?
Queening chairs make face-sitting easier and more comfortable for both partners. Essentially, a queening chair is a low, hollow, cushioned stool with a hole in the middle. One partner sits atop the chair, with their genitals located over the hole, while the other partner lies down with their head cradled inside the chair so that their mouth is in exactly the right position to provide oral service.
This unique piece of furniture is especially helpful for people who enjoy face-sitting but find it too physically difficult to accomplish sans positioning aids. For example, someone who is petite or has certain medical conditions may not feel safe having someone sit on their face or chest directly, and people with chronic pain in their knees or hips may find it easier to sit on a supportive throne than to straddle a partner's face.
Why are people into queening?
Sitting on someone's face can feel incredibly empowering, while being sat on can make a person feel overwhelmingly submissive. Many people enjoy inhabiting these kinky roles, either occasionally or nearly all the time.
Queening may also involve breath play, which many people find exciting for the head rush it can elicit, among other reasons.
Queening is another name for face-sitting.

 
On top of all that, oral sex is, of course, highly pleasurable for many folks! Queening is one way of turning this standard sex act into something kinkier and more intense.
Queening safety
This type of play should always be pre-negotiated, and specifically, it's important to have not only a safeword in place, but also a safe-signal. This is a gesture or action that serves the same function as a safeword, communicating that play should immediately come to an end. It could be tapping your partner's leg or arm twice, letting go of a held object, or shaking your head "no" vigorously. Some people also like to have a separate safe-signal that functions the same way a "yellow" safeword does in the stoplight safeword system, i.e. as a sign that you want your partner to slow down, ease up, or check in with you.
Sitting on someone's face can feel incredibly empowering, while being sat on can make a person feel overwhelmingly submissive.

 
Some people like to combine queening with bondage, by cuffing the reclining partner to the bed using restraints, or even by cuffing them to the queening chair itself. This creates the potentially thrilling sensation that one is "trapped" in that submissive position. But as with all types of bondage, it's crucial that you keep a pair of safety shears nearby, incase someone needs to be freed in a hurry due to a medical emergency or any other problem.
Usually queening poses a risk of injuring the reclining partner, especially as the person sitting on their face becomes more aroused and less aware of what their body is doing. A queening chair helps mitigate many risks of face-sitting, though, by supporting one partner's body and the other partner's head.
Have you ever tried a queening chair before? What did you think?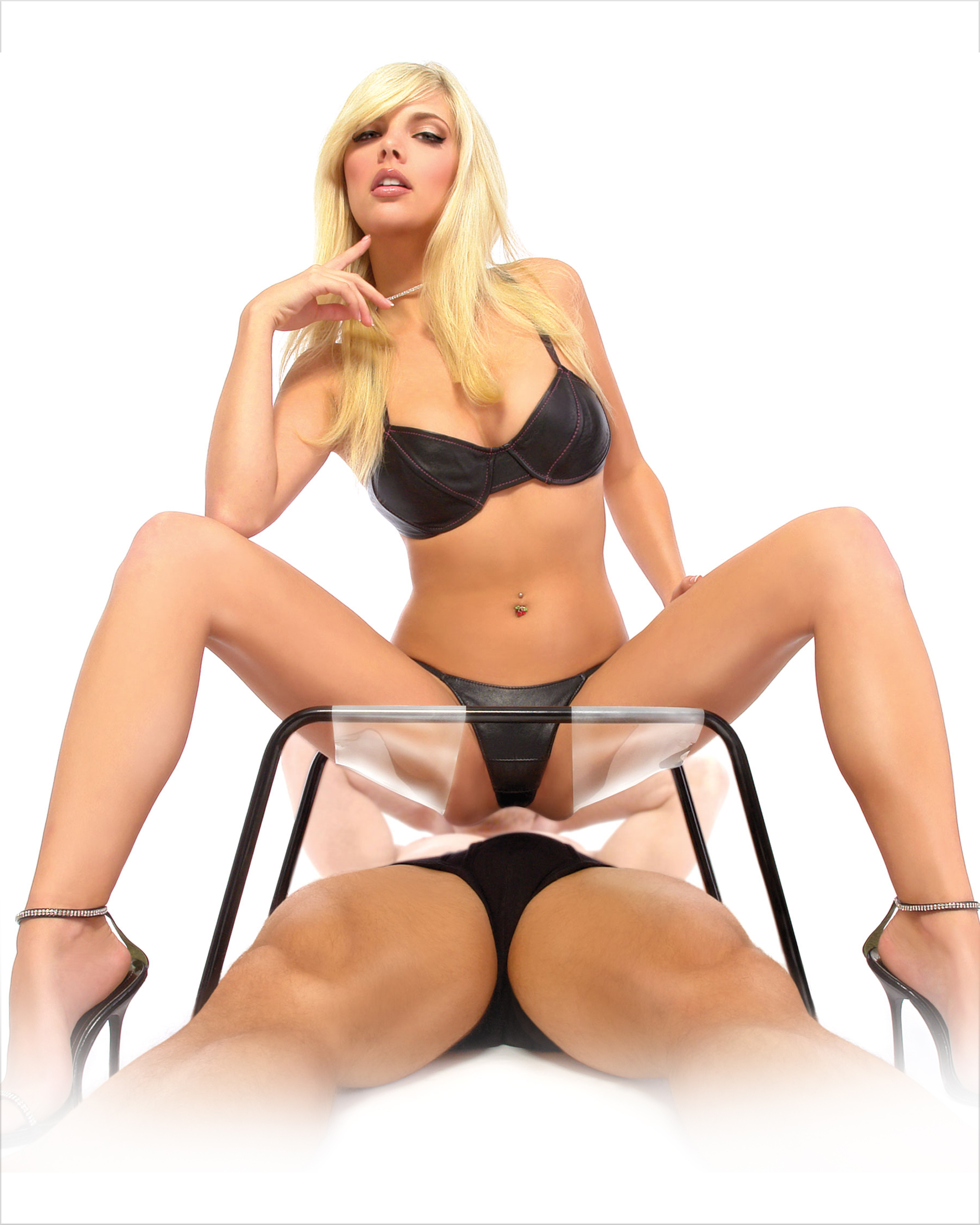 Image courtesy of Pipedream
Kate Sloan is a sex journalist and the author of two books, 101 Kinky Things Even You Can Do and 200 Words to Help You Talk About Sexuality & Gender. She also writes a sex blog called Girly Juice and cohosts the podcasts The Dildorks and Question Box. You can keep up with her work on Twitter at @Girly_Juice.